&nbsp
Olivenhain Home Search
&nbsp
Current Listings in Olivenhain
James Jam is a resident Olivenhain specialist, living and working in the neighborhood for many years. Therefore, he has first hand experience of the best lifestyle Olivenhain has to offer. Olivenhain is a historical gem in the City of Encinitas, popular for equestrian properties, state ranked schools, and breathtaking mountain & valley views. Here you will find all you need to know about the California Dream homes in Olivenhain Encinitas, CA.
The Best of Olivenhain Real Estate in Encinitas
Many homes within the community of Colony Olivenhain have no homeowner association (HOA) fees. Colony Olivenhain in the city of Encinitas, CA offers countless recreational activities including recreational trails, used by pedestrians and equestrians. The Olivenhain bike trail offers a 37.59  mile trek and has a total ascent of 1,663 feet and a maximum elevation of 824 feet. Other bike trails in the area include Elfin Forest Recreational Preserve, the La Costa Preserve, the Lake Calavera Preserve and the La Costa to Olivenhain "Way Up Trail." Additionally, it is a common sight to see hot air balloons in the late afternoon and dusk.
Things To Do in Olivenhain
Olivenhain real estate is near a vast network of horse trails and facilities. A series of horse trails wind throughout Olivenhain, providing horse owners with a quiet and peaceful place to ride. Equestrian facilities and horse arenas attract a large horse population to ride and show their horses. Popular trails include the Olivenhain Trails, San Elijo Lagoon Trails, and the Encinitas Ranch Trails.
This quaint town is characterized by winding roads, pastures, vibrant flower farms, lush landscaping, and rolling hills. This community is a horse lovers paradise thanks to its vast network of recreational trails for equestrians and pedestrians. Olivenhain is a rural community that borders the western side of Rancho Santa Fe.
Olivenhain Communities
Olivenhain is comprised of 11 subdivisions, each neighborhood possessing unique characteristics unlike any other community in San Diego. Thanks to the community's low-density zoning, there are approximately 1,940 homes within the Community of Olivenhain today. Over 95.9% of Olivenhain real estate is owner occupied. Likewise, less than 2% of homes in Olivenhain are occupied by renters. Additionally, the total crime risk is below the national average! The homes are primarily stunning custom single family homes on large lots in a horse country setting. Of which 51% of Olivenhain homes are occupied by married couples. Many Olivenhain homeowners are highly educated, with a total of 58% have at least a Bachelors Degree, of which 23.2% hold a Graduate degree.
The German translation of Olivenhain is "Olive Groves" and as you drive through this town you quickly see why. Wiro Park, Little Oaks Park, and Sun Vista Park are the only developed parks within Olivenhain, in which Little Oaks Park has a horse park complete with picnic tables, parking for horse trailers, and a riding ring.
Knightsbridge
Gated with only a few dozen homes. The Knightsbridge Olivenhain community is bordered by San Elijo Hills open space to the north. As well as Elfin Forest to the east and La Costa to the west.
Val Sereno
Val Sereno homes were built in the 1970's and range in size from 1,605 – 3,019 square-feet situated in a rural and quiet location.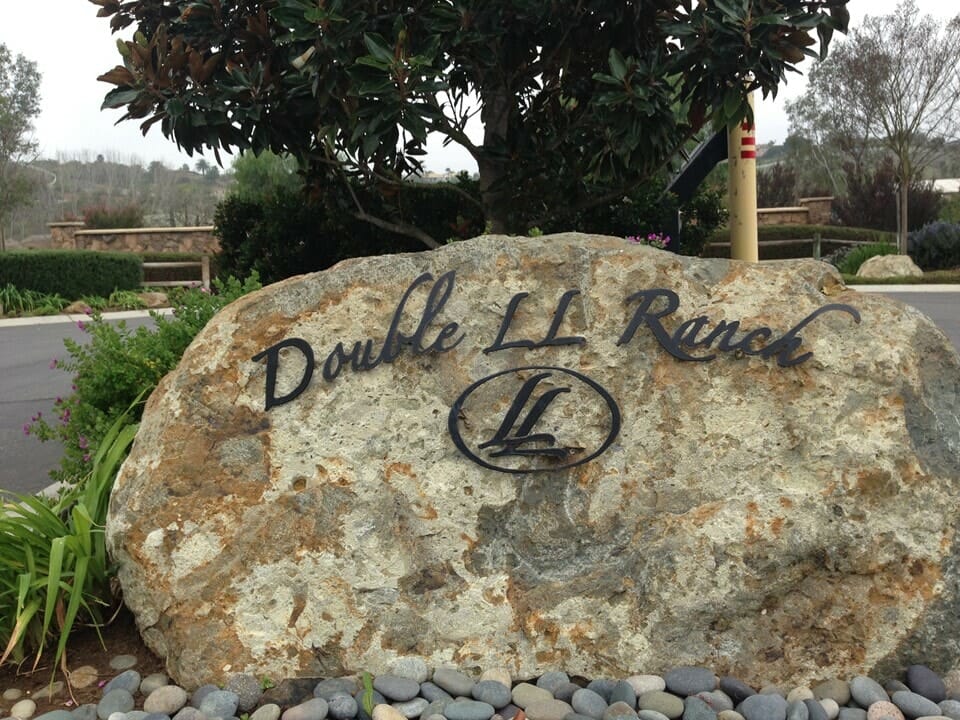 Double LL Ranch
Double LL Ranch is a gated community with Olivenhain homes range from 3,500 – 8,000 square feet. These homes in Olivenhain are also situated on large lots ranging from 1.5-10 acres. Many Double LL Ranch is perfect for horse lovers looking to buy an equestrian property. The neighborhood is near several equestrian facilities in Olivenhain.
"James Jam was a pleasure to work with during the recent sale of our home in (Olivenhain) Encinitas, CA. James is a true professional! He knows how to market a home! He provided expert advice as we navigated through the entire sales process. James is honest, knowledgeable, professional and  detail oriented. To sum James up…he has great integrity! We highly recommend James Jam for your next real estate transaction." 
"We appreciate your tireless efforts to sell our Olivenhain home. Your knowledge, patience, and guidance helped us every step of the way. James you are a true professional and we thank you for all the work both directly with us and the many behind the scenes tasks. With much gratitude." 
"In the early spring my wife and I decided to put our home on the market. After some research, we decided to list with James Jam. What an extraordinary stroke of luck that turned out to be. Words that come to mind are: professional, knowledgeable, personable and well connected in the community. In a soft seller's market we had two serious offers within a very short time, and sold our property at very close to our asking price. We firmly believe it was James Jam's vast experience in the real estate market and excellent marketing skills that drove the sale. What a pleasure it was to work with James. You could not do any better than to list with him." 
FIND YOUR DREAM HOME TODAY!
MOBILE APP
With our custom mobile app, you can instantly search for new property listings anywhere, anytime, from any device. Mobile and tablet use is on the rise, and our responsive design ensures that you see stunning properties on every platform. Available on iOS and Android.
DIGITAL COMMUNICATIONS
E-Newsletter – Offering carefully curated featured listings, buying and selling advice, the latest in home trends, and more.
Open House Alters – Receive a weekly alert detailing upcoming open houses in the most desirable neighborhoods.
Olivenhain Environment
The environment surrounding Olivenhain real estate is charming and peaceful. Known for its rural flavor, acreage, horse properties and strong sense of history. Olivenhain is popular for the extensive trails and "Dark Sky Policy." Restricting lights from street lights, tennis courts and other forms of light pollution. The climate in Olivenhain is a very mild Mediterranean climate. Average daily high temperature is 72 °F (22 °C). Likewise, temperatures below 40 °F (4 °C) and above 85 °F (29 °C) are rare. Average rainfall is about 10 inches (250 mm) per year. Additionally, the wet season lasts during the winter and spring, when temperatures are usually cool.
Weather in Olivenhain
Typically the average daytime temperatures hit 65F in winter and spring. Locals refer to the months when rain and marine layer (fog) are common as "May Gray" and "June Gloom". Nighttime lows range from 45-55F. The dry season lasts from summer through fall, with average daytime temperatures ranging from 75-85F. However nighttime lows being from the upper 50s–60sF. Ocean water temperatures average 60F in winter, 64F in spring, 70F in summer, and 66F in fall. The construction of the Olivenhain dam and reservoir began in 2000. Additionally, the first water flowed into the reservoir in 2003. The Olivenhain Reservoir has a storage capacity of 24,000 acre-feet of water. This is enough water for a year for 50,000 families of four.
Weekly Real Estate Market Update for Carlsbad Homes & Popular Nearby Neighborhoods
Single Family Homes Market Update
Condos & Townhomes Market Update