Access Wildflower Estates in Olivenhain, Encinitas beyond the manned gated entrance. Being the only Olivenhain neighborhood with a manned gate guard, and on-site Equestrian facility, makes it a highly sought-after communities. Wildflower Estates is an enclave of premier properties on 1.5 to 10+ acre parcels, with a country like feel. Likewise, surrounded by vibrant green landscape these homes range in size from 2,500 – 10,000+ square-feet. Homeowners do have an association fee, for the maintenance of the common areas and gated community maintained by Wildflower Estates HOA. 
Olivenhain as a whole is known for its myriad horse trails, rural feel, lush vegetation, and luxurious homes, and no community exemplifies this better than Wildflower Estates. Not only does it have its own equestrian facility, Wildflower Ranch, but it is within 1-2 miles of four Olivenhain horse centers. Wildflower Ranch offers boarding facilities with full-service horse care, as well as expert training and easy access to endless horse trails. Additionally, Wildflower Estates Olivenhain is near endless hiking trails and the historic community center. As well as homes with their own horse barns have easy access to the area's many horse trails, this neighborhood showcases the best of Olivenhain.
Wildflower Estates Olivenhain Real Estate
All Wildflower Estates homes are custom-built with an exquisite attention to detail. As well as highly regarded for paradise settings and its own private park. Find luxurious estates with huge backyards, gorgeous views of the Olivenhain Valley, detached guesthouses, and more. Each home has its own unique character and amenities, some with sports courts, others with expansive outdoor living spaces. They all share membership in the Wildflower HOA, and all have access to the community's horse trails and a private park bordering the Escondido Creek. This park offers a playground and large grassy area with beautiful natural scenery. Wildflower's spacious lots offer plenty of space and privacy, as well as a serene setting for entertaining or just relaxing. 
Another attraction of Wildflower Estates Olivenhain homes is that they are in the Encinitas Union School district for elementary schools and San Dieguito Union High School Disctrict (SDUHSD). Many children who live in the community attend Diegueno Middle School, Olivenhain Pioneer Elementary (OPE) and La Costa Canyon High (LCC), all award winning schools. Close to top elementary, middle, and high schools, as well as shopping, restaurants and beach. 
Selling your home in the prestigious Wildflower Estates neighborhood? View current real estate market trends and generate a free report to find out what your home value is.
LOVE THIS NEIGHBORHOOD? LET'S FIND YOUR HOME TODAY!
Wildflower Estates Olivenhain Homes Sold by James Jam
3186 Wildflower Summit, Encinitas, CA 92024 (New Construction)
3435 Jasmine Crest, Encinitas, CA 92024
3303 Lilac Summit, Encinitas, CA 92024
3226 Violet Ridge, Encinitas, CA 92024
3305 Poppy Hills Lane, Encinitas, CA 92024 (Sale 2)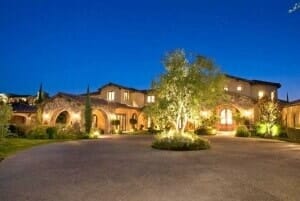 3305 Poppy Hills Lane, Encinitas, CA 92024 (Sale 1)
3521 Jasmine Crest, Encinitas, CA 92024 (Sale 1)
3387 Wildflower Valley Dr, Encinitas, CA 92024
3015 Wildflower Dr, Encinitas, CA 92024 (Vacant Land)
3325 Jasmine Crest, Encinitas, CA 92024
3539 Jasmine Crest, Encinitas, CA 92024
3521 Jasmine Crest, Encinitas, CA 92024 (Sale 2)
3072 Wildflower Dr, Encinitas, CA 92024