Knightsbridge, Olivenhain
Tucked away at the end of Lone Jack Road, the Knightsbridge community features magnificent custom homes ranging in size from 4,000 to over 6,000 square feet. Enjoy panoramic Olivenhain valley views from many of the spacious lots ranging from 1 to over 2 acres. Experience the rural feel of Olivenhain with lush foliage surrounding elegant estates. Additionally, this gated community features easy access to the best horse trails that Olivenhain has to offer.
Knightsbridge Homes
The homes in Knightsbridge, Encinitas are all part of the community HOA, which covers maintenance of the gate and common areas. Because they are only for maintenance of these areas, the HOA fees for Knightsbridge are very low, especially compared to surrounding neighborhoods in Olivenhain. This makes the Knightsbridge community a great way to enjoy the perks of a gated community in Olivenhain without high fees.
Additionally, a huge draw of Knightsbridge Olivenhain homes is that they are in the Encinitas Union School district for elementary schools and San Dieguito Union High School Disctrict (SDUHSD). Many children who live in the community attend Diegueno Middle School, Olivenhain Pioneer Elementary (OPE) and La Costa Canyon High (LCC), all regionally recognized and award-winning schools.
LOVE THIS NEIGHBORHOOD? LET'S FIND YOUR HOME TODAY!
3345 Lone Hill Lane, Encinitas, CA 92024
3333 Lone Hill Lane, Encinitas, CA 92024
511 Latigo Row, Encinitas, CA 92024
307 Cantle Ln, Encinitas, CA 92024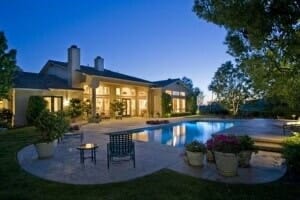 516 Latigo Row, Encinitas, CA 92024
3501 Lone Hill Lane, Encinitas, CA 92024
3353 Lone Hill Lane, Encinitas, CA 92024
525 Latigo Row, Encinitas, CA 92024
3376 Lone Hill Lane, Encinitas, CA 92024
3370 Lone Hill Lane, Encinitas, CA 92024
416 Bridoon Terrace, Encinitas, CA 92024
429 Bridoon Terrace, Encinitas, CA 92024