Below you will find the Process for Selling a House – How to Sell Carlsbad CA Real Estate . Every person should prepare their home for selling with at least a few of these items. Selling your home is a stressful time for many families. A common way to relieve your anxiety about selling your home is to be prepared. As a residential real estate agent since 1989, I often get asked by my clients, "is there anything I can do to prepare my house before I sell it?" Use these home selling tips to get ready to sell your home. Furthermore, these easy steps to prep your home for sale will provide a high return on investment! Not all home improvements will increase your home value. However, there are a number of items that are considered great return on investments.
If you are considering selling your home, please note that I normally meet with my clients before the home goes on the market. Likewise, I discuss what may be needed to bring the home to its best marketable condition. As well as if the home is vacant, I discuss how staging may be one of the best ways to maximize value.
Process for Selling a House – How to Sell Carlsbad CA Real Estate

1. CLEAN 
First tip to prepare your home for selling is to clean. Get rid of cob webs hiding in the ceiling corners and dust thoroughly. As well as polish appliances, faucets, and give the windows a thorough washing on the interior and exterior. If you feel overwhelmed with the task of keeping your home clean, consider hiring a professional. Many of my clients hire a professional cleaning service every other week while their home is listed for sale. Simply removing clutter and cleaning has a 973% average return on investment. Remove clutter by storing items in basement, attic or friend's home. Moreover, rent a storage space or sell excess items if needed. Keep every room very clean while your home is listed for sale. Likewise, it is especially important to do a pre-open house cleanliness inspection.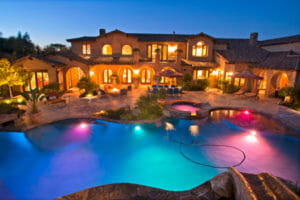 2. REMOVE SMELL
Next way to prepare your home for selling is to remove smells. Although many people love food, pets, and perfume, it doesn't mean they want to smell them in a new home. Moreover, smells can trigger memory so it is safe to avoid smells that could be categorized as unfavorable.
3. REMOVE CLUTTER
Third way to prepare your home for selling is to remove clutter. By removing clutter from your home, buyers will think you are an organized person. Additionally they will believe you have taken good care of the home. Remove shoes from the entry as well as the stack of mail in the kitchen. In addition, remove anything that distracts the house's features. Likewise prepare your home for selling by organizing the kitchen, closets, and other hidden areas. Many buyers like exploring the entire house when they're really interested in buying a home.
4. REPAINT
The next way to prepare your home for selling is to re-paint. As much as you love your bright red kitchen, it could turn off potential buyers, so it is best to repaint your home using neutral colors. Paint interior 148% average return on investment. Repair any damaged interior walls by patching all chips, holes and cracks; then touch up or repaint interior walls with neutral color.
5. DECOR
To help buyers imagine their furniture in your home, get rid of any art, unique furniture, and other décor that might turn off people with different tastes. A classic painting is great, but religious statues, bulky furniture, personal items, etc. are all best to pack away before showings begin. If you don't have room many people put these types of items in a storage unit. Good news is you will have a head start on your packing. Lively plants that add color also help bring energy into a room.
6. LIGHTEN & BRIGHTEN
Have you ever noticed when you're looking at photos of a house for sale that catches your eye, the house looks beautiful and the lighting sparkles? The simple act of turning table lamps on, house lights, and opening up all the windows to let in natural light surround your home can make your home look larger and open. By lighting your home, the average return on investment is 865%! Furthermore, replace any burn-out bulbs and use higher wattage bulbs, if possible. Have defective electrical components repaired or replaced. Make sure skylights are clear and keep drapes open during the day.
7. REPAIR 
All those little things that have been on your to do list are great to complete before you list your home for sale. Buyers will notice items that need to be repaired which will detract from the value of your home. Additionally, consider repairing or replacing any defective plumbing or electrical items in your home. Likewise, make sure you have the right person for the job by getting several estimates. Specifically plumbing and electrical repairs provide an average of 260% average return on investment.
8. TERMITE INSPECTION
Many of my clients ask me if they should have a physical inspector come to their home prior to selling their home, but I don't recommend this. I do however recommend conducting a termite inspection prior to selling your home and make repairs as necessary. It is customary for the home seller to pay for costs to repair section one items, which include items where visible evidence of active infestation (termites, beetles, etc.) or infection (wood decay fungi) are found. If the termite inspection reflects items of repair in section 1, and it is feasible to repair prior to close of escrow, most termite companies will re-inspect the home within one year and provide a clearance which will satisfy your buyer's lender's request.
In the event the cost of termite repairs are not feasible for you to correct prior to escrow, you can request your agent include in prospective offers or counter offer your home is sold "as is" including no termite repairs will be made, however you will still need to disclose that there are termites. Another option is to adjust the price of your home to reflect these repairs or pay the amount through escrow which will give you time to save money for the repairs and/or remove the funds from your final closing costs.
9. RENOVATIONS
Many buyers like a home that is "move in ready," if your home was built prior to year 2000, your kitchen or layout may be outdated. Many renovations that a homeowner makes before selling their home can increase the value of their home, in turn provide an opportunity to list your home for more money. Before making any renovations, it is wise to discuss your thoughts with a professional who can provide suggestions and recommendations. Most kitchens and baths can use resurfacing of cabinets and natural color paint. Additionally, consider replacing toil seats, dated fixtures and drawer/cabinet handles. Fresh caulking and grout in counter tops, sinks, tubs and showers can make a huge impact. Updating the kitchen and baths provide an average of 168% return on investment.
10. STAGING
Another frequently asked question I get is whether my client should stage their home before they sell it. While staging is a great way to present your home in the best light possible, it is not always practicable after considering the money already spent on repairs, renovations, etc. If you are in a financial bind, consider using your own furniture and décor that is more generic. If you are in a situation where you have already moved into a new home and your home is vacant, re-consider before you leave the house completely empty.
As I have mentioned before, it is difficult for some buyers to visualize the space provided in your home if there is no furniture for them to reference. Buy some fresh flowers, live plants and other decorations to liven up the home. Likewise, dispose of old furniture or other large items. Additionally, consider renting furniture or hiring a staging consultant. The average return on investment for staging is 251%.
11. BATHROOMS
Create the feel of a relaxing, luxurious bathroom. Stack a few elegant washcloths tied with ribbon, add some scented candles, and add coordinated bathmats and towels. Moreover, if your family doesn't already close the lid of the toilet after you use it, encourage them to get into the habit as soon as possible. Small details such as closing the toilet lid can make or break a prospective buyer's perception of your home.
12. FLOORING
The next tip for preparing your home to sell is flooring. Cleaning carpets has a 104% average return on investment. If carpets are only lightly soiled, shampooing and/or spot removal should suffice. If there are rips, fading, heady wear, smell or deep stains, replace with neutral colors. Flooring – 101% average return on investment. Repaint or resurface the outside walls of house, as needed. Patch and repair any damaged areas.
13. OPEN LAYOUT 
Run through your home a few times, or ask a friend to help you with this task. If you notice yourself or your assistant bumping into anything or tripping over a loose rug consider moving it so that the buyer's focus remains on the home rather than their new bruise your home caused.
14. HIGHLIGHT FOCAL POINTS
 Lively plants or colorful pillows can bring attention to features of your home that you want buyers to notice. This can include custom cabinetry in the walk-in closet, wine cellar, fireplace mantle, etc.
15. CURB APPEAL
Improving your landscape provides an average of 426% return on investment. The exterior of your home is the first and last impression a buyer will have of your home. Trimming shrubs, removing weeds, clear the walkway, and touching up chipped paint can go a long way. Do your best to maintain a lively lawn and flowers throughout the time your home is listed for sale. Additionally, store away personal effects from front yard. Hire gardener or landscaper to trim back the overgrowth and maintain yard. Make sure that your lawn has a healthy green appearance.
Related Articles:
About the author:
Process for Selling a House – How to Sell Carlsbad CA Real Estate was provided by James Jam. The #1 Individual Berkshire Hathaway HomeServices Real Estate Agent in San Diego County.
Thinking of selling your home in Encinitas, CA or your home in Carlsbad, CA? I have a passion for Real Estate and love to share my exclusive marketing plan.
I service Real Estate sales in the following San Diego County areas: Carlsbad 92008, Carlsbad 92009, La Costa Carlsbad 92009, La Costa Valley 92009, La Costa Oaks 92009, Carlsbad 92010, Carlsbad 92011, Encinitas 92024, Olivenhain 92024, Rancho Santa Fe 92067, Rancho Santa Fe 92127, La Jolla 92037, Lake Hodges Escondido 92029, Elfin Forest 92029, Solana Beach 92075, Del Mar 92075, Cardiff by the Sea 92007, Del Mar 92014, and Carmel Valley 92130.