House Staging Tips
When selling your home, it is important to make sure the property is as appealing and inviting as possible. Even the most beautiful house can go unnoticed if it appears dirty or unwelcoming. The ideal with house staging tips is to balance having your home be tidy, to show off its features and allow the buyers to imagine a fresh start in it, but to still have it appear somewhat lived in, so that it seems more familiar and welcoming.
With that in mind, here are some tips to help stage your home!
Outside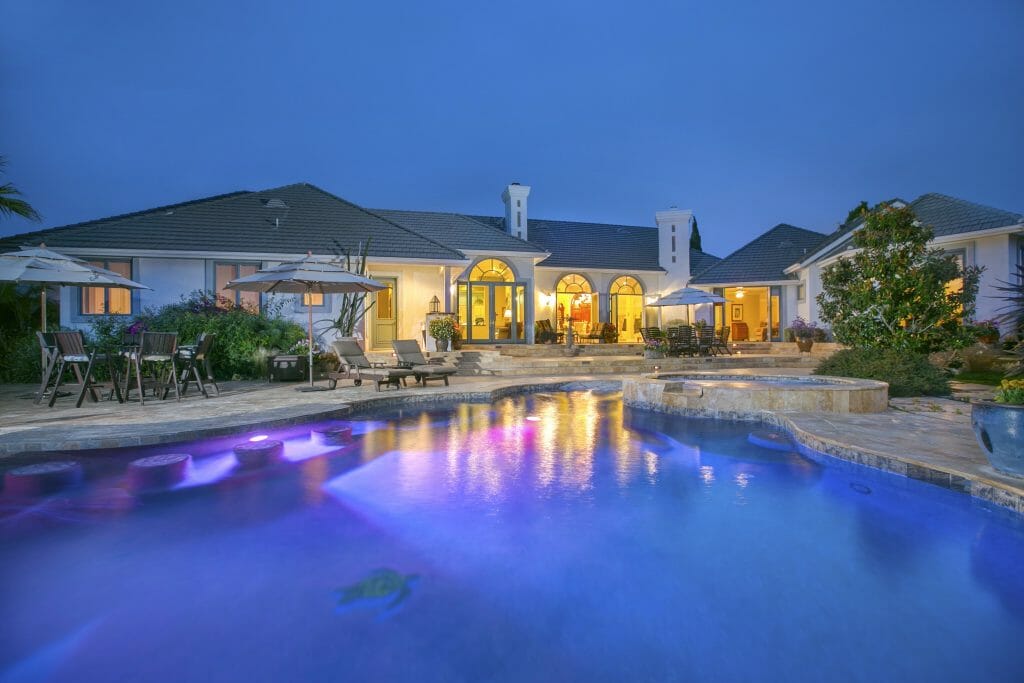 The outside appearance of a home is incredibly important, as it is what buyers will see first – often before they even schedule a showing to see the property. If the outside is unappealing when they drive by, a potential buyer may not give your home a second thought! Here are some house staging tips for the exterior of your home:
Keep it clean. Clean the outside of your home, power wash windows and driveways, tend to the grass and trees, and make sure there are no extra objects cluttering your yard. If you have an old project car or a bunch of children's toys, it's probably best to store them somewhere else besides your front yard while staging your home.
Keep it maintained. Make sure the outside of your house is in good condition. Old, peeling paint on walls or decks, stains, or anything broken can be a huge turn off to buyers. Damaged coverings, surfaces, and structures can make a house look worn and outdated. Wood structures like decks and gazebos are especially susceptible to showing signs of old age, so make sure to keep these updated and well maintained.
Show off. Use furniture to display the space and usefulness of your yard. If there's space on your front porch, patio, or in the backyard, add attractive furniture that shows off the usable space. If there's a fire pit, arrange chairs around it to present it as a great gathering spot. Make sure furniture, decorations, barbeques, etc. are all clean and in good condition – you may love that old and rusted chair, but it probably won't appeal to buyers.
Always ready. Remember that buyers could drive by at any time! Many buyers prefer to drive by a home and preview it from the street before scheduling a showing, so while selling your home, try to keep it in shape as much as possible. Turn on lights at the front of the house in the evenings in case a potential buyer swings by on the way home from work. Don't be afraid to use your yard, but try not to leave it cluttered or messy, even if there's not a scheduled showing or open house.
Inside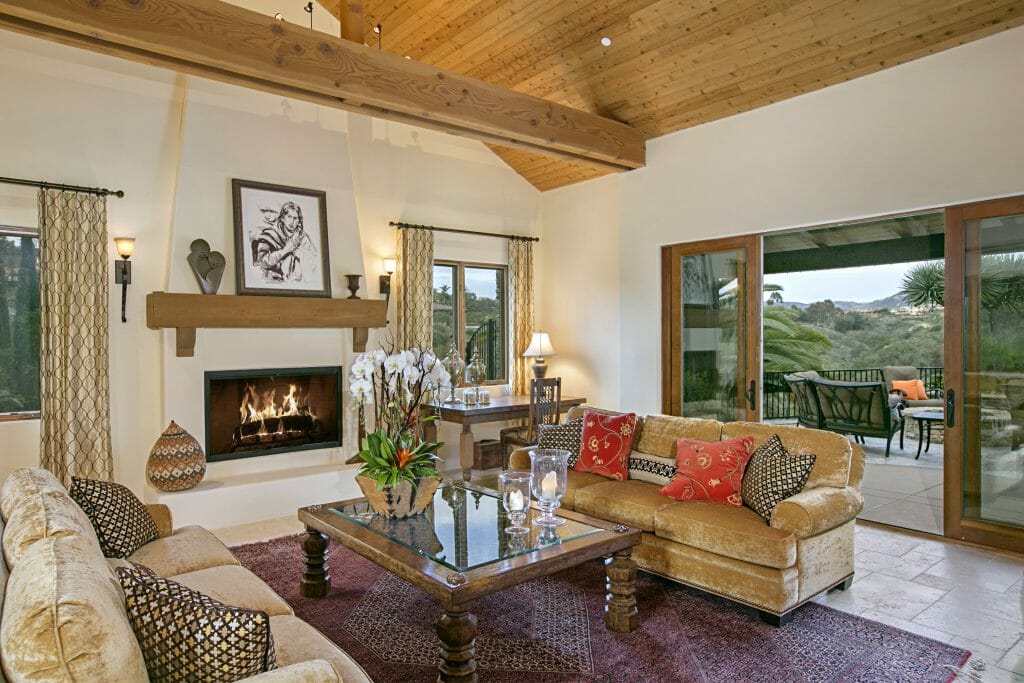 While the outside of a home makes the first impression, the interior is just as crucial for home staging, as it will be where potential buyers spend most of their time. Normally your own furniture and decorations will suffice, as long as they are not too outlandish. However, if your home is vacant, you may consider hiring a staging company, or otherwise bringing in temporary furniture, so buyers can better visualize the potential set up and usage of each room. Often it's much easier to just leave some of your own furniture behind, as staging companies can be expensive, and are not usually necessary. Here are some house staging tips for the interior of your home:
Clean and tidy – again. Just like the exterior, the inside of your home should be clean and well-kept. Sweep the floors, get the grime off of the bathroom tile, make the beds, and put excess toys away. Remember that smell is a powerful sense, and so getting rid of unpleasant odors is key. This is especially important if you have pets – you might not mind Fido's smell, but potential buyers might. If you have inside pets or otherwise dirty floors, consider having the carpets professionally cleaned – even with everything else clean, a dirty carpet can make the whole house look grimy and unkempt. Try to minimize clutter – store unneeded items in a storage unit or at a relative's house, and put away toys and other objects in a drawer or cabinet. If you've already purchased your next house, you can start moving unneeded things there. You can leave out some objects – a nice book on the coffee table, for instance – so that your home still looks lived-in. Again, the goal of house staging is for the buyer to be able to visualize their life in your home – so you want to remove excess personal effects, without making the house feel empty.
Consider your style. While normally the furniture and decorations you use in your home are completely up to you, while selling your home you want to ensure that they are appealing to those viewing your home. Try to keep colors and styles relatively conservative, and make sure all pieces are in good condition. That battered old lime green loveseat might be a family heirloom, but keep it out of the family room for now. Remember that for right now, it's not about what you like, it's about what will appeal to the most people possible in order to get your home sold quickly and effectively. There will be plenty of time for your own personal style in your new home.
Have purpose. Remember that buyers are not only looking at your home as a whole package, they are trying to envision how they could use each room. Make sure every room has a clearly defined use. If there's a spare bedroom full of old furniture and junk, now is the time to turn it into a proper guestroom. Use furniture to show the spaciousness and usability of your home. Put a desk in that awkward alcove off the kitchen to show its practicality. Don't leave a room empty, but remember that having too much furniture can make it appear crowded and less spacious than it really is.
Let there be light! If your home has a lot of natural light, use it to your advantage! Uncover windows and skylights for showings to display it. If your house needs a little more help to be lit, or if you're having an evening showing, make sure to use lights strategically. Illuminate a dark corner with a tasteful light, and remember that buyers have to be able to see the features of your home to like them. Brightly lit rooms appear more inviting and warm, and will help buyers see all the little features that make your house unique.
Keep it fresh. Many fixtures and places in your home only need a good cleaning to look fresh and new, but some may require touch up paint or a new coat. A nice looking brick fireplace can be a positive feature of your home – but a dilapidated looking one might detract from an otherwise great family room. This is especially important for older homes – you don't want the house to feel old or outdated. Consider a remodel if the house's age is making it difficult to sell. Remember that paint colors are important as well. An off-white might make the house look old and tired, but a bright pink family room probably won't sell either. Stick to neutral colors, like a light tan, a warm beige, or a soft blue-green.
Doggie Day Care. You love having your pets in your home, but potential buyers may not. Dogs, cats, and other animals in the home can be disruptive to buyers that have allergies or simply don't like them. While you may not understand how someone could dislike your loveable furry friend, they could still be the ones to make a strong offer on your home. If possible, keep your pets somewhere else during showings and open houses, like a friend's house or pet day care center, and make sure their odor and hair don't stay behind.
About the author:
The article House Staging Tips was constructed by James Jam, awarded as the #1 Individual Berkshire Hathaway HomeServices Real Estate Agent in San Diego County. Moreover, he is known as the top Encinitas Real Estate Agent! Contact James Jam via email at james@jamesjam.com or by phone at 858-210-0509. "Dreams Made Real" is James Jam's personal philosophy that encompasses the perfect real estate experience. It is the gold standard that I strive to provide throughout my career starting in 1989.
Thinking of selling your home in Encinitas? I have a passion for Real Estate and would love to share my exclusive marketing plan with you.