Community Events in North County San Diego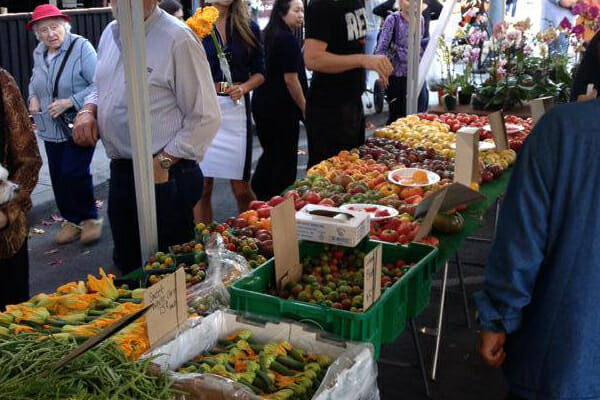 Carlsbad Village Farmers Market
Season extended until May 21st!
Every Wednesday 2:30 pm – 7:00 pm
State Street Farmers Market is a fresh-air grocery store focusing on fresh fruits, vegetables, meat, fish, cheese, eggs, nuts, and honey. They have fresh flowers, plants, and plenty of artisan food vendors.
Encinitas Wine and Food Festival
encinitas
June 3rd, 4:00 pm – 7:00 pm
https://www.encinitaswinefestival.com/
Sample fine wines and beverages from around the world at the scenic Encinitas Ranch Golf Course. Local restaurants will offer a taste sampling of their best dishes and desserts. This event sells out early so buy your tickets as early as possible. One of the best San Diego events June.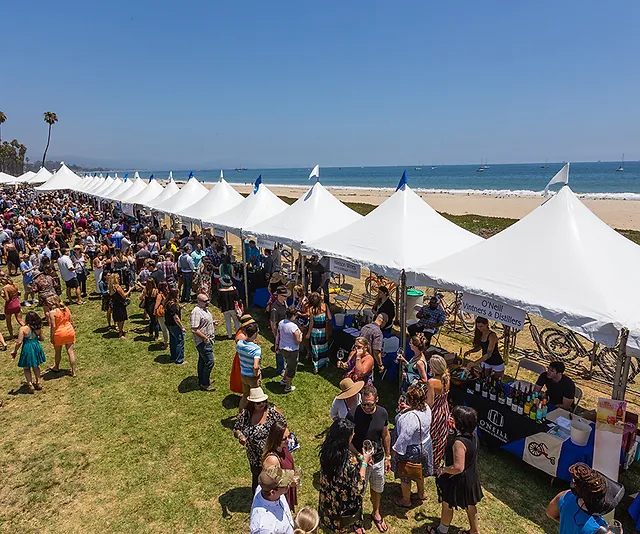 California Wine Festival
carlsbad
June 24th at 1:00 pm
https://local.aarp.org/event/california-wine-festival-carlsbad-2023-06-24-carlsbad-ca.html
Experience the ultimate California wine tasting extravaganza at Park Hyatt Aviara Resort's Heron Lawn. This sun-soaked wine festival offers a picturesque setting with stunning views of rolling hills and the glistening Pacific. The festivities begin at 1:00 pm under charming white tents, creating a captivating Camelot-like ambiance. Wine enthusiasts will be delighted by the vast selection of exquisite wines, local craft brews, and a tantalizing array of culinary delights. From artisanal cheeses, breads, and olive oil to delectable shellfish, salads, chocolates, and cakes, there's something for every palate. As you savor the flavors, a lively band sets the rhythm for this immersive sensory experience, where wine and food reign supreme.
Oceanside Independence Day Parade
June 24th
https://www.sandiego.org/explore/events/parades/oceanside-independence-day-parade.aspx
The annual Hometown Heroes Parade, a beloved local tradition dating back to 1892. As the parade moves along Coast Highway, starting from Wisconsin Avenue and ending just beyond City Hall at Civic Center Drive, you'll have the opportunity to witness a vibrant display of floats, marching bands, walking groups, impressive vehicles, and more. This year's theme, "HOMETOWN HEROES," celebrates the remarkable individuals who have made a difference in our community. Thanks to the dedication of over 100 volunteers, this event comes to life. To catch all the excitement, find a spot along the sidewalks throughout the parade route. We recommend bringing folding chairs for your comfort. For optimal viewing, head to the north end of the route beyond Seagaze Drive, where you'll find the highest concentration of enthusiastic spectators.
Ocean Beach Street Fair
ocean beach
June 24th
https://oceanbeachsandiego.com/attractions/annual-events/ob-street-fair-chili-cook 
"Ocean Beach Street Fair & Chili Cook-Off Festival offers attendees eclectic fun in the sun for all ages. More than 70,000 visitors will attend the Street Fair & Chili Cook-Off from 10am to 8pm on Saturday, June 24, 2023, for a tasty festival nosh, art, beachfront entertainment, shopping, and more. Entry to the Street Fair is always free! The Chili Competition featured tastings from amateur entrants competing for the titles of Hottest Chili, Judges' Award, and Grand Prize: People's Choice Award."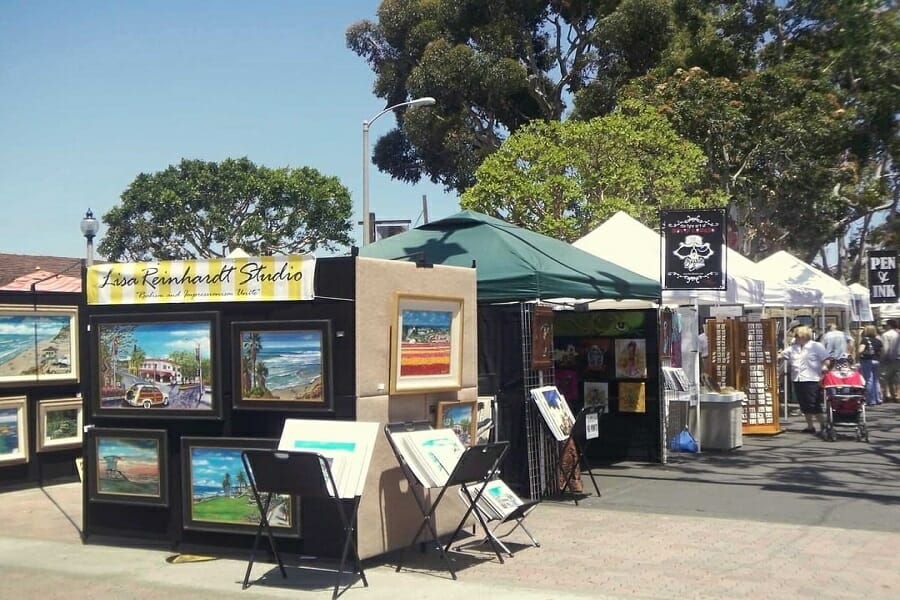 Carlsbad Art in the Village
carlsbad
June 25th at 5:00 pm
https://www.carlsbad-village.com/events/art-in-the-village 
This event is free to the public. "Four downtown blocks of Carlsbad Village will turn into an open-air art show for the 25th Annual Art in the Village. Stroll our charming Village streets, just two blocks from the ocean, and take in amazing artwork, live music on stage, performance art, demonstrations, and interactive displays."